RAPAMYCIN
---
A limited opportunity to explore one of the most promising longevity therapies on the horizon.
Enroll Now
Why Enroll?
---
All Inclusive
Your medical visit, labs, medication, ongoing monitoring & support are all included
Advance Research
Take the torch as a trailblazer for others & champion of your health
Safe & Consistent
Doctor-designed protocols & sourced from a certified, US-based pharmacy
Get Started As Easy As 1-2-3
---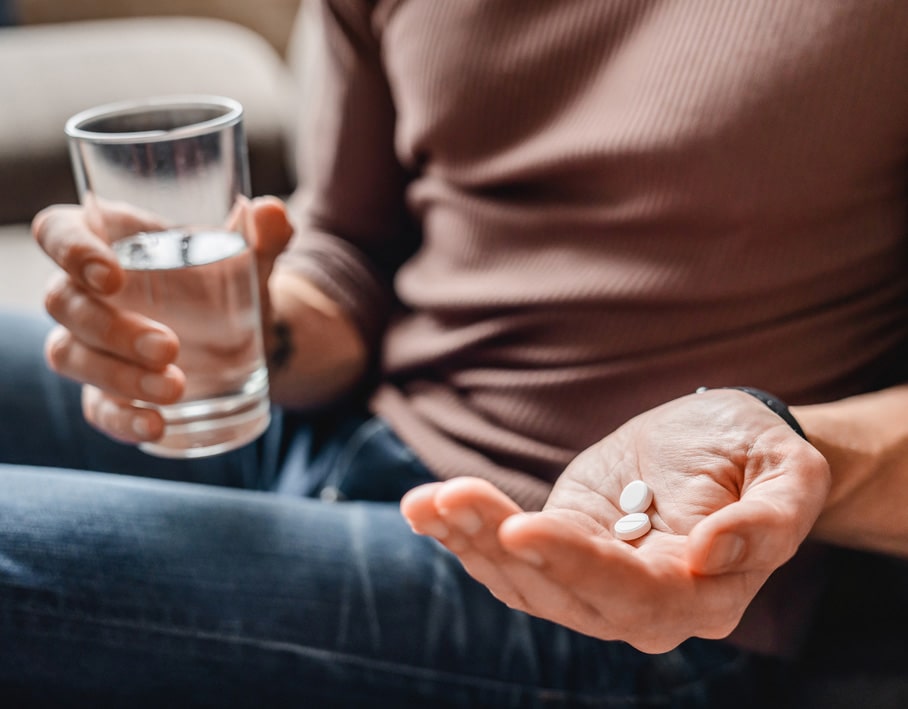 1. Explore the Protocol
Generic Rapamycin (Sirolimus tablets)
Protocol taken once weekly or as prescribed
Requires a doctor-guided monthly titration process
Protocol includes visit, prescription, medication & ongoing labs
2. Complete Pre-Screening
Explore protocol options with a physician†
Complete a free online visit & medical intake to be placed on the protocol pioneer list*
Complete baseline blood work‡
If approved, receive medication from a certified, US-based pharmacy*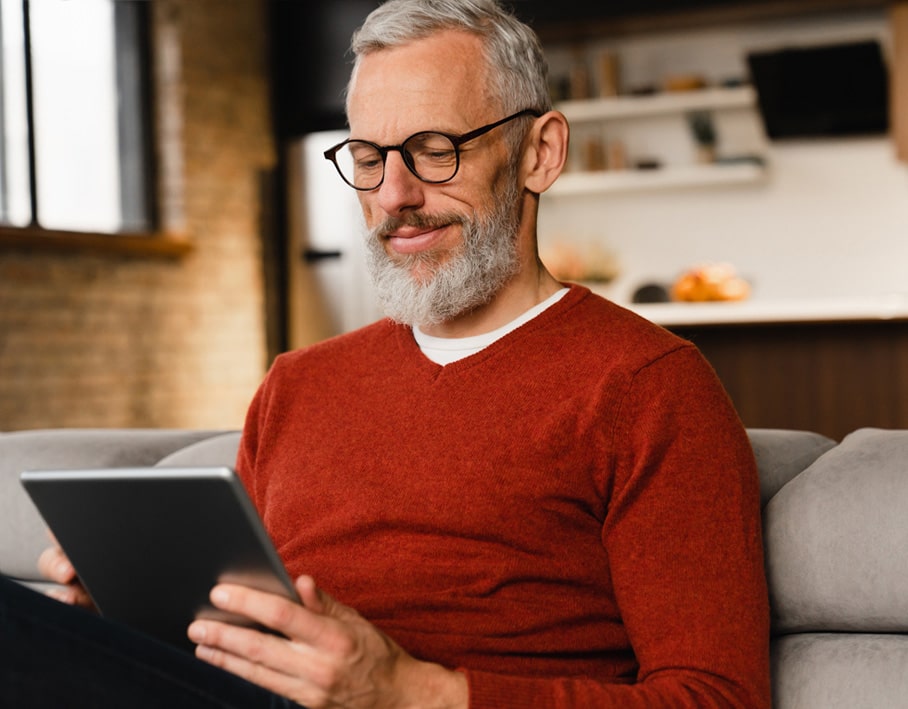 3. Maintain Ongoing Monitoring & Reporting
Steadily titrate to your ideal dose according to your prescriber
Regularly report any benefits or side effects you detect
Fill out periodic questionnaires
Follow required blood work schedule‡
Curious If You Qualify?
Complete Your Free Visit Now.
$150 / month
billed $450 quarterly | shipped monthly
Generic Sirolimus tablets
Guided weekly titration, as determined by prescriber*
Taken once weekly
Sourced from a certified US-based pharmacy
Prescription, blood draws & medication included‡
Start Free Visit
Currently unavailable in AL, AR, AZ, NC, NY, NJ, OK, RI & SC.
If approved, you may indicate an interest in enrolling in an IRB-approved observational trial. This is not required
You must adhere to the required lab schedule to receive refills
You may pause or cancel at any time
*Prescription products require evaluation with a licensed medical professional who will determine if a prescription is appropriate. Not all who apply will be eligible. See below for important safety information. Benefits outlined on AgelessRx.com are based on 3rd party studies. Medication is offered as a subscription service which you can cancel at any time. Medication is only prescribed if enrolled in the protocol. Actual product packaging may appear differently than shown.
What dose will I receive?
The generic (Sirolimus) protocol is a titrated plan to move from 2mg to 6mg per week over three months, ultimately ending at 6-8mg (at the discretion of the prescriber). You can only receive medication following a medical review and initial screening.
---
How often do I take Rapamycin?
If, after doctor review and screening, you are selected as a candidate for the AgelessRx Rapamycin Beta Protocol, you will only take one dose of Rapamycin each week. You may take more than one pill as part of your titration plan, but the frequency will not change. For example, if you receive 2mg pills and your dose is currently 8mg, then you will take four pills in a single day (rather than four pills spread over the week) and be done until the next week.
---
Who is eligible to enroll?
If, after doctor review and screening, you are selected as a candidate for the AgelessRx Rapamycin Beta Protocol, you must be at least 40 years of age, clinically stable, and in relatively good health (all of which will be assessed during your initial and ongoing visits) to take Rapamycin. You must also be able to give informed consent of your willingness to take off-label Rapamycin and to undergo routine bloodwork, as well as technologically capable to join virtual meetings and fill out online forms. There are no limitations on sex or ethnicity, and no maximum age limit.
---
How does the protocol work?
Before enrolling, it's important that you discuss your interest in Rapamycin with your healthcare provider to best align your health goals with your health needs. If your physician approves and gives you the go-ahead, the next step is to schedule a free visit with one of our experts, who will review your interest and medical history, and complete a medical intake form. If they determine that you qualify, you will be placed on the protocol pioneer list to await approval from our experts.
Once approved, our team will generate a requisition form for you to complete your baseline blood work. Your blood work is a required part of the protocol that is necessary to determine your continued eligibility. It should be completed as soon as possible. Once received, our experts will review your results and notify you of your approval status.
If you are approved for the protocol, our team will generate a prescription for you with our partnering, US-based pharmacy. You will also receive updates and tracking information for your first shipment and all subsequent shipments through your AgelessRx portal.
From there, you will continue to provide blood work, fill out questionnaires, and meet regularly with your AgelessRx physician for the duration of the protocol to track any benefits/side effects and determine that you remain eligible.
See All FAQs
IMPORTANT SAFETY INFORMATION &
COMMON SIDE EFFECTS
---
The protocols outlined on this page are exclusive to the AgelessRx Beta Rapamycin Protocol, an observational, real-world evidence trial. All details related to these protocols are subject to change when the trial population is full or when the trial has concluded. Not all who enroll will be eligible to participate.
By electing to enroll and complete a free visit, you have the opportunity to consult with an AgelessRx prescriber about your health, medical history, and lifestyle. Your prescriber will use this information to evaluate your overall health and, if appropriate, prescribe medication in tandem with monitoring as part of the protocol.
Most Common Rapamycin Side Effects
Rapamycin is generally a well-tolerated medication and most often exhibits the following minor side effects:
Mouth ulcers (stomatitis)
Nausea
Diarrhea
For a full list of possible side effects, click here.
Other Important Safety Information
As a substrate for p-glycoprotein and cytochrome P-450 3A4, Rapamycin may have certain interactions with other drugs or supplements that act on these proteins. These include cyclosporine, rifampin, ketoconazole, cidofovir, ritonavir, mifepristone, posaconazole, fluconazole, and grapefruit juice.
Before taking Rapamycin, be sure to review the full list of potential drug interactions and talk to your healthcare provider about any medications you are currently taking.
Do not take Rapamycin if you are pregnant or breastfeeding, or plan to become pregnant or breastfeed. Do not take Rapamycin if you are scheduled to undergo major surgery, chemotherapy or immunosuppressant therapy for a transplant within the next 6 months; have a chronic infection (such as HIV/AIDS, Lyme disease, etc.), have any primary or secondary immune dysfunction or deficiency, and/or any allergy to Rapamycin or any of its ingredients.
While rare, it is possible that some who take Rapamycin may potentially become more susceptible to skin and/or lung infections. However, this is still being investigated and is not a proven risk associated with Rapamycin when taken at the frequency and doses prescribed at AgelessRx. If, at any time, you feel you are developing a troubling skin or lung infection, seek care at a local urgent care center, contact your PCP, or use an acute-care telemedicine service as soon as possible. Be sure to report the details to our medical team when you are able.
​Note: The above statements have not been evaluated by the Food and Drug Administration. This product is not intended to diagnose, treat, cure, or prevent any disease.
† The protocols outlined on this page are exclusive to the AgelessRx Beta Rapamycin Protocol, an observational, real-world evidence trial. All details related to these protocols are subject to change when the trial population is full or when the trial has concluded.
‡ Please be advised that failure to participate in the initial or ongoing reporting requirements (including labs and questionnaires) will result in immediate termination of your eligibility to participate in this protocol and/or suspension of treatment.